The 114th Congress of the United States convened last week. In honor of the occasion, here are three fun and informative visualizations of data on Congress from around the Web:
224 years of changes in the partisan and ideological makeup of Congress, courtesy of Randall Munroe of XKCD: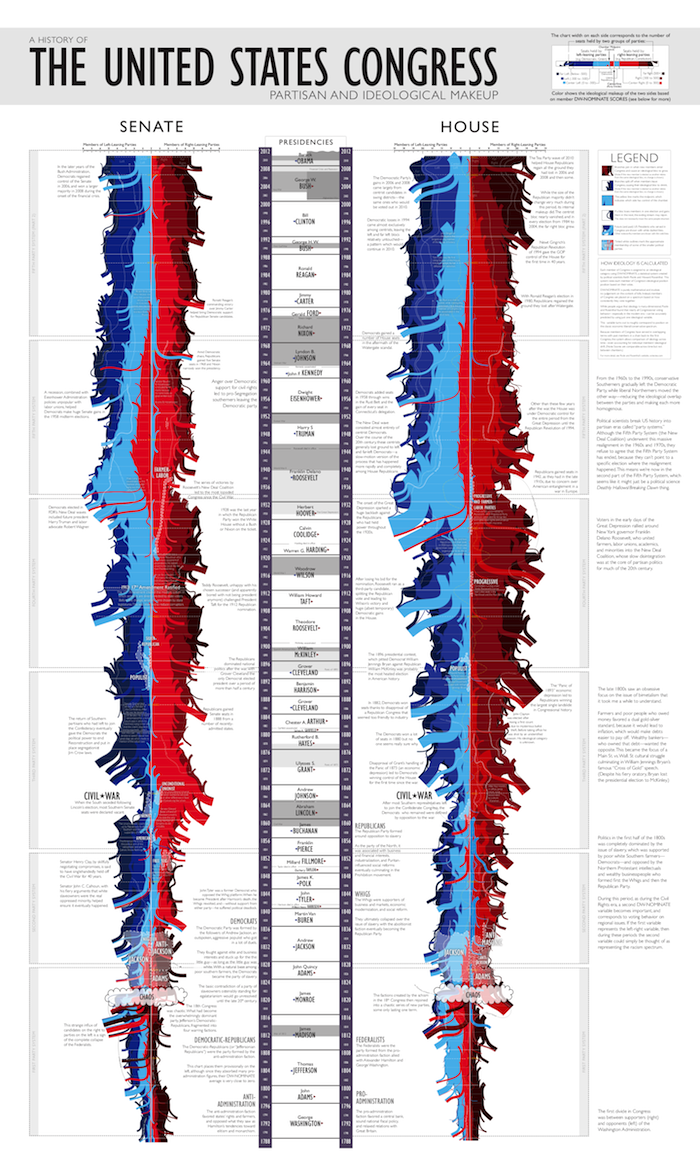 Create your own line graphs comparing the frequencies with which words were used on the floor of the House and the Senate by Democratic and Republican members of Congress at capitolwords.org, a project of the Sunlight Foundation.
Visualize how bills and resolutions move through Congress using Leg/Ex, the Legislative Explorer, a project of the University of Washington Center for American Politics and Public Policy.